Which is the healthiest flooring for homes?
It is not only our diet and cosmetics that we need to be concerned about.
The spaces that we live in, the quality of air within them, and the flooring material used in our homes on what we walk for almost every day of our lives, do matter a lot. A lot of harmful chemicals make their way to our homes through the seemingly beautiful and luxurious flooring material that we install in our homes. And these will have slow but serious implications for our health and for generations to come. Today, people have largely recognized the harmful effects of having carpeted floors as they hold in dust and allergens unless vacuum-cleaned frequently.
In the same way, when you choose a flooring material it is important to ensure that it is easy to clean and maintain, and toxin—free. Let's take a look at some of the most chosen flooring options in India and their pros and cons on our health.
Marble
 Marble, undoubtedly being a natural stone, doesn't come with any health hazards. No chemicals or chemical processes are involved in its manufacturing. Moreover, being completely degradable, it is one of the most eco-friendly flooring materials as well. Marble is a go-to choice for homes in Kerala with its mostly hot and humid climate. Marble has a natural cooling effect on your feet. But during winters and in cold regions, it would be difficult to walk barefoot on marble. It could worsen joint pain, muscle strain, etc.
Vitrified tiles

Vitrified tiles as opposed to natural marble, is man-made, involving chemicals and chemical processes during manufacturing. However, they are a non-toxic and more economical flooring option. They can be recycled and causes no harm to the environment. They have a high cooling effect and those with joint pain, especially in the knee joint are advised not to walk barefoot on vitrified tiles.
Granite

Granite is also a natural stone and hence poses no danger to human and pet health. Instead, it is a great choice for those with allergies. As granite is less porous compared to other flooring materials available in the market, it does not absorb moisture, which usually is the breeding ground for germs and allergens. Granite could contain minute traces of radioactive substances such as Uranium, which on decomposition releases radon gas. However, a little
emission of radon gas doesn't cause any harm to our health.
Laminate

Laminated flooring is a common choice among Indians as it gives the look and feel of wooden flooring, but at a cheaper price. But make sure it doesn't cost you your health. Increasing concerns are being raised about the presence of formaldehyde in laminate floors, which could increase the incidence of allergies, asthma, and other respiratory tract diseases.
Formaldehyde is said to be carcinogenic to an extent, as well. The wood bonding adhesives used in a laminate also could have drastic effects on human and pet health. Apart from formaldehyde, other chemicals such as cyanic acid, isocyanates, and aluminum oxide are also present in the laminate flooring. This long list of chemicals shouldn't scare you, but just be mindful that
prolonged exposure could turn out to be dangerous. And a conscious the decision to move to a more natural, sustainable, and eco-friendly flooring material is always appreciable.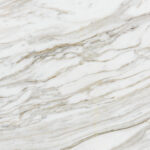 Marble
Vitrified tiles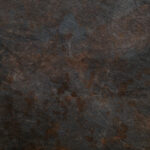 Granite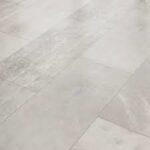 Vinyl
Vinyl flooring, like laminate, also falls into the category of flooring materials that contain or emit toxic chemicals. In the case of vinyl flooring, it is phthalates, lead, flame retardants, and VOCs such as formaldehyde. It is advisable not to live in vinyl-floored rooms until
ten days after installation. After ten days, the emission of gases reduces significantly. But, it could still increase the chances of allergies, asthma, skin diseases, and even cancer over time.

 Indian Patent Stone

Remember the red oxide flooring that used to be common in homes during olden times? The Indian Patent Stone is just that! Now, it comes in a variety of colors, grey being the most prominent. Lately, we have been hearing a lot about using indigenous products to promote health. Indian Patent Stone, similarly, is truly Indian in its origin, rooted in our culture, and thereby, definitely a great choice for flooring. It withstands our kind of weather and is toxin-free.
Hardwood
Hardwood is one of the healthiest flooring options, we have today. Being non-toxic, and non-allergic, you do not need to think twice before deciding to use hardwood on your floors. Hardwood does not trap dust and dirt, thereby guaranteeing fresher air to breathe every day. Though high on investment, hardwood is sustainable and environment-friendly.
Having given you a brief idea about the effects of popular flooring materials on our health, the choice is always yours. If you are someone who looks beyond appearances and is concerned about the environment, you are sure to go for natural flooring materials such as marble, granite, or hardwood. Though they can be a little more expensive, we know that health is the
the greatest wealth we could ever possess.
Vinyl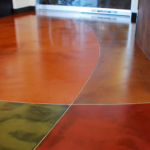 Indian Patent Stone
Hardwood
At CeePee Marbles, we have seen the trends in flooring material over the last 40 years we have been in this industry. We are proud to have an expert team of consultants, whom you can talk to, and ask for more detailed explanations, if needed, in helping you choose not just a beautiful flooring material but a healthy one too!